A WARM WELCOME TO ABIGAIL'S from Innkeepers, Susan and Adam Lemon! – September 2014.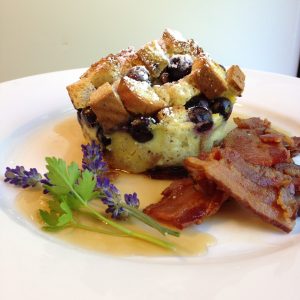 I have often heard it said "that America is a Land of Opportunity" and it certainly has been for Adam and myself. If I had been told that five years ago today that we would be the proud new Innkeepers of Abigail's Bed & Breakfast in Ashland, Oregon would we have still made the same decisions that we have over these past five years, the answer would still be a resounding YES!
Our Innkeeping Journey
Our parents were both immigrants to (Rhodesia – at the time)  Zimbabwe  where both Adam and I grew up. For most of our life we have lived in a country filled with  political turmoil and very little stability. Unstable as it was we still managed to deal with the issues as best as we could. There was never any question of not coming to America for us. We were both more than ready for the opportunity to search for a new life for our golden years.
After a trip to Florida and many discussions with our American friends we decided upon a two month RV road trip to the West State side of America.  Starting in Phoenix, Arizona, we headed up through Sedona, Arizona, the Grand Canyon, Death Valley, Lake Tahoe, Las Vegas, Nevada and on into a cold, wet and windy Ashland, Oregon. We entered Ashland on Route 66.  By the way, the back of Route 66 is not for the fainthearted in a 28ft RV.  When we finally crawled into Ashland the plan was to move on without stopping. In the end we  stayed for a week before heading out to explore the Redwoods, the Pacific Coastal Highway and San Diego!
Well to cut a long story short – we eventually returned a year later to Ashland. We spent a month here and finally decided on a way forward.  That way forward was so obviously Abigail's Bed and Breakfast Inn –  we became Innkeepers!